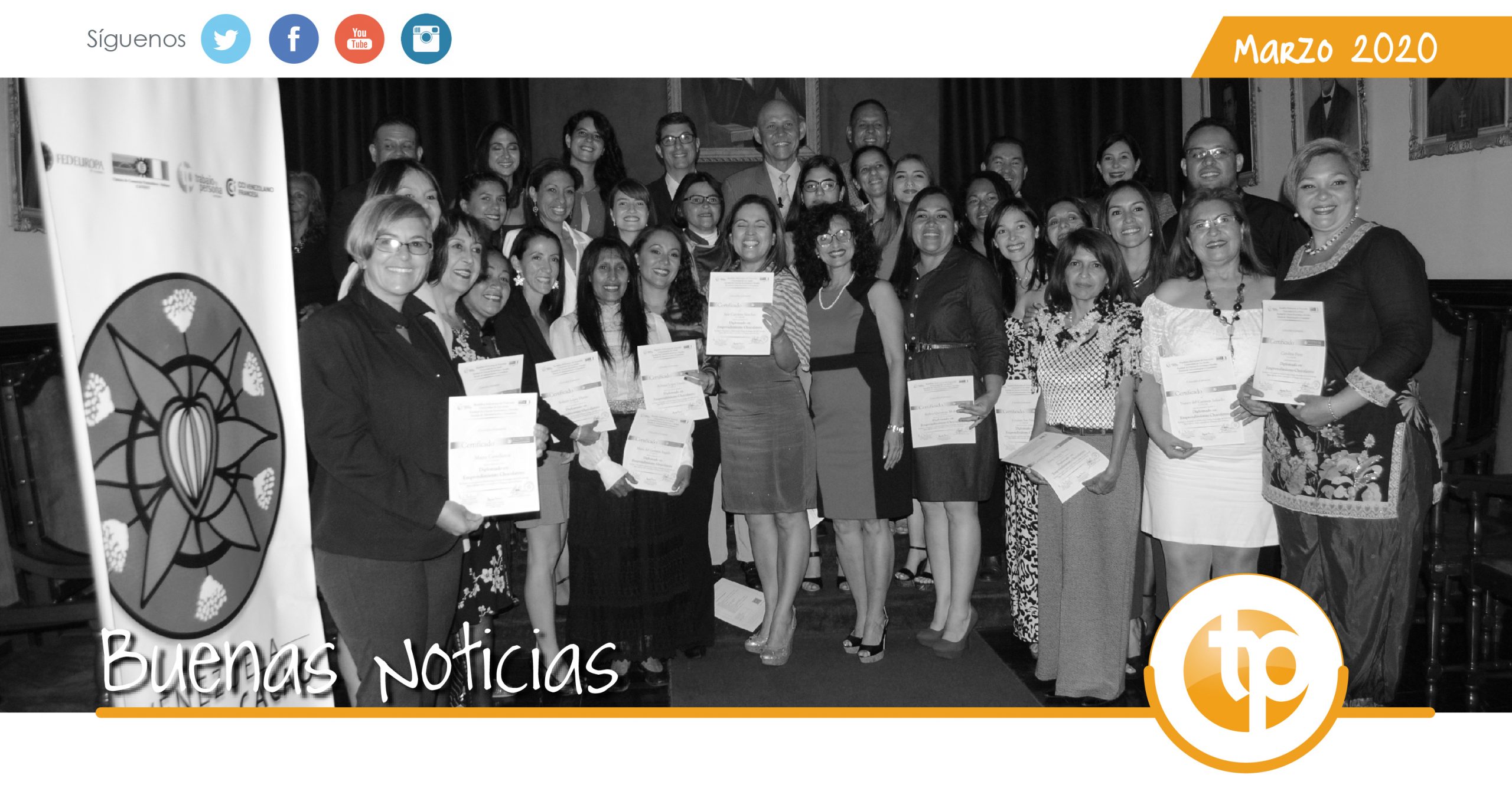 Editorial
Reality is dramatically imposed by having us as spectators and protagonists of an unprecedented crisis where no one can hide, because even staying at home we have to make accounts with what we are living.
However, is this the first time we find ourselves like this? As individuals and as human beings we have suffered difficult periods where even pain has allowed something good to emerge. Humanity has gone through plagues, wars, falls of empires, great natural disasters and has had the ability not only to rise up, but to value the positive, to change and to build.
When plans change, Shakespeare's phrase in Hamlet's mouth comes to mind: "There are more things in heaven and on earth, Horatio, than have been dreamed of in your philosophy."
Reality imposes itself on our ideas and dreams. It allows, not without pain, new ideas and ways of seeing things to be generated if we are true to the impact it has on us. As a social entrepreneur I cannot deny powerlessness from not being able to do more for my family, my collaborators, my friends and in general for people; but this reality is so powerful that it awakens many questions in me:
 How are people who depend on their daily wage going to manage? Are we facing an imminent global recession? What will be the impact on work during and after codiv-19? How can we continue to educate for work in a country where connectivity and transport are limited?
We are forced to stop and rethink everything, from the way we relate to each other, our work and how we care for our common home. Abbot Lepori says: "To stop means to find the present, the moment we are asked to live now, the true reality of time, and therefore also the true reality of ourselves, of our lives".
It is the time of being to look at the work or discover the being within what we do. It is time to discover the contribution that each one gives to the world, from the value of the existence of a patient in a hospital who prays for the whole world, through whoever has to stay home, to gestures of solidarity and help to those who need it most right now.
Our work (the making of our life) is more free, creative, participatory and supportive if it starts from the self-awareness of being, something from another world that can give meaning to the past, present and future of our life, and is a source of hope; Because as Julián Carrón says, "only when a well-founded hope dominates in us are we able to face circumstances without running away."
Alejandro Marius

We prepared a banquet with social impact for our Carúpano allies
On March 1, we offered a banquet with social impact for all the people and institutions that are linked to the projects that we develop in the city of Carúpano, Edo. Sucre. It was held at the Hotel Eurocaribe Internacional, within the framework of the visit of the Italian ambassador to Venezuela, Plácido Vigo, and had the direct participation of the Emprendedoras del Chocolate (Chocolate Entrepreneurs) graduated from the Venezuela Tierra de Cacao program, and the Emprendedoras Gastronómicas (Gastronomic Entrepreneurs) graduates of the Emprendimiento y Nutrición – Gastronomía360 (Entrepreneurship and Nutrition – Gastronomy360 project), who delighted those present with their meals and desserts, leaving a significant trace on all the friends who help us form Protagonists of the Common Good.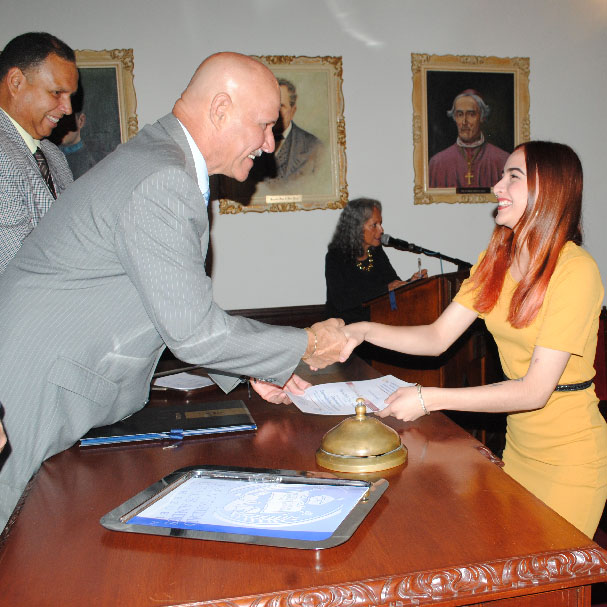 We graduated entrepreneurs from the Diploma in Chocolate Entrepreneurship of Mérida
On March 6, we carried out the graduation of the Diplomado en Emprendimiento Chocolatero (Diploma in Chocolate Entrepreneurship), carried out within the framework of the Venezuela Tierra de Cacao project, in alliance with the University of Los Andes (ULA), and in which  26 entrepreneurs were the protagonists by successfully completing the training. In attendance were representatives from ULA, Chocolates Cayré, CEVAM, University FACES Chorus, and Trabajo y Persona, as well as family and local media. To end the activity, those present witnessed the premiere of the "Tonada del Cacao", composed by the graduate Virginia Dávila. See photos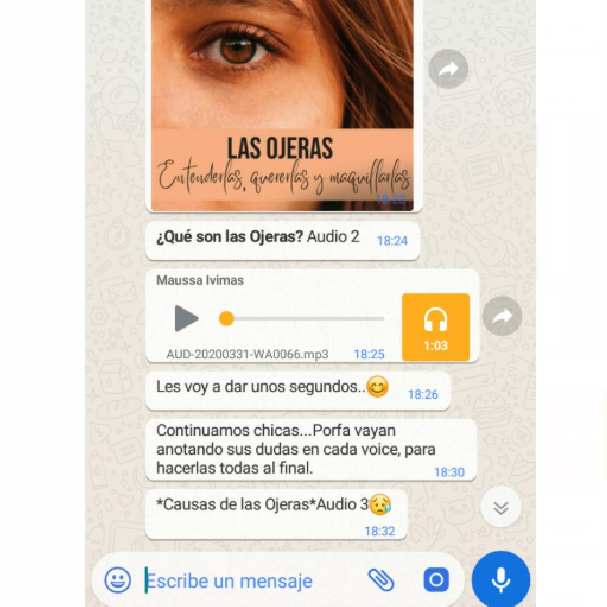 Our entrepreneurs reinvent themselves
On March 31, the chat forum "Dark circles makeup" was held, facilitated by the graduate of the 8th cohort of Emprendedoras de la Belleza – Belleza por un Futuro (Beauty Entrepreneurs – Beauty for a Future), Maussa Ivimas, and mentored by our Accompaniment team. The activity lasted two hours and invited graduates of Cuidadores360 (Caregivers360), Emprendedoras del Chocolate and Emprendedoras de la Belleza – Belleza por un Futuro, who observed how an activity of this type can be carried out in a medium such as WhatsApp and adopt it as a tool to help them boost their ventures in these complex times.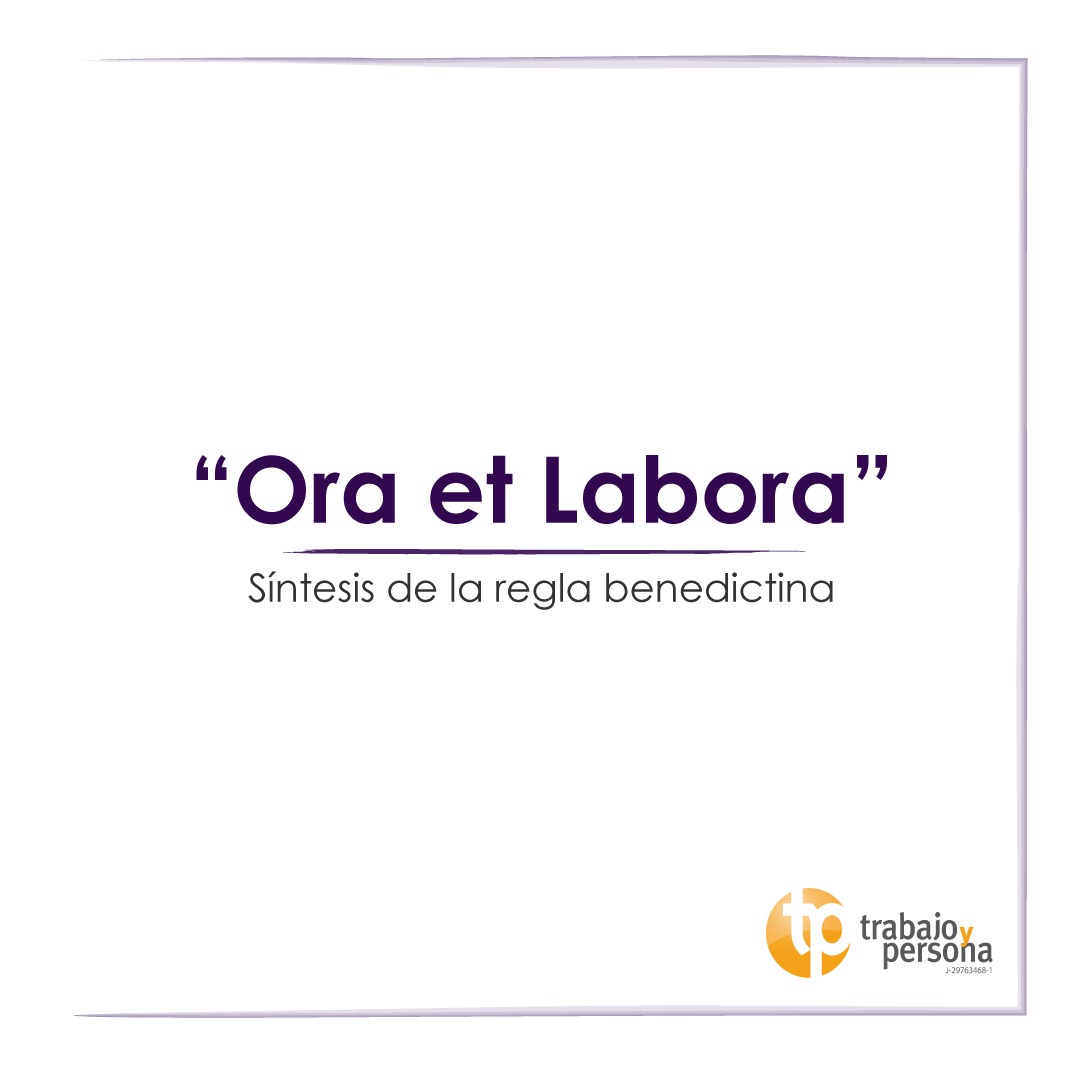 We remain committed to contributing to the common good
During these weeks of quarantine, we will be sharing training proposals by different means with the hashtag #YoTrabajoEnMí #YoTrabajoEnCasa #YoTrabajoPorElBienComún, with the intention of helping them transform this time of difficulties into a time to value, give thanks and cultivate our knowledge and our being. Now more than ever we feel called and committed to accompany those around us, not only because it may change our way of relating, but because our desire to share and educate continues to grow.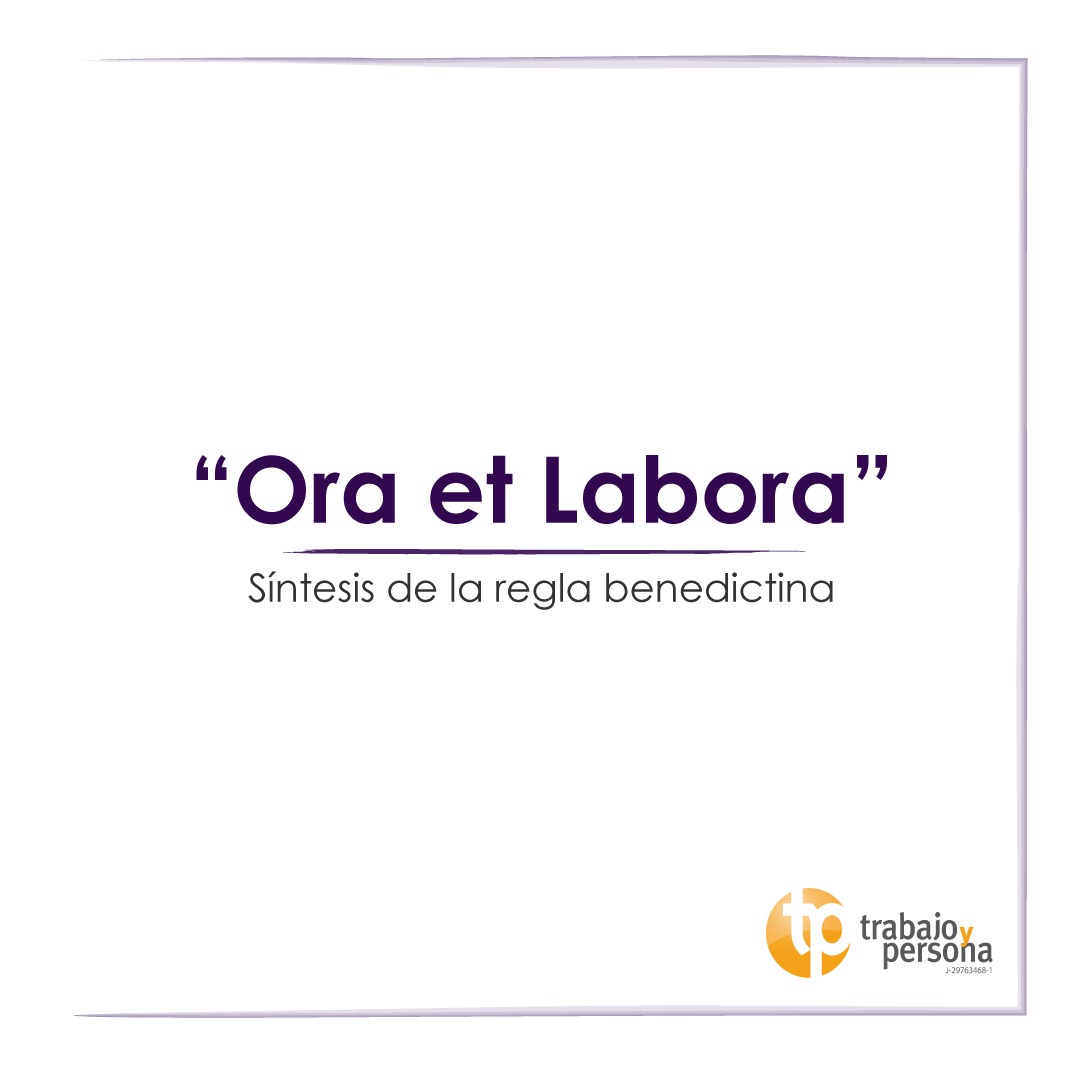 – The graduate of the Emprendimiento y Nutrición – Gastronomía360 (Entrepreneurship and Nutrition – Gastronomy360 program), from El Tocuyo, María Morales, has developed her venture "Delicias de la Nonna", making pickles of aubergines and Italian pastries. During these days of national quarantine, she has provided home service, complying with the guidelines suggested by the World Health Organization (WHO), and practicing the knowledge acquired in the area of food handling.
– The graduate of the Emprendimiento y Nutrición – Gastronomía360 program, from El Tocuyo, María de los Ángeles Castañeda, started an undertaking that consists of selling chicken nuggets for frying. The product is offered in trays of 12 to 24 units, and she already distributes to some commercial stores!
– From March 9 to 13, the Emprendedora del Chocolate, Elizabeth Villamediana, graduated from the Venezuela Tierra de Cacao program, carried out internships from March 9 to 13 in its first edition held in Valencia. In them, Elizabeth, updated her knowledge about the dynamics and the process of serial production.
– On March 13, the graduates of Conduciendo Tu Futuro (Driving your Future), David Torrealba and José Tigrero; Emprendimiento y Nutrición – Gastronomía360, Silvana Rondón, Frine Guzmán, Migdalia Márquez, Milexi Meriño and María Hernández; and of Emprendedoras del Chocolate of the Venezuela Tierra de Cacao project, Yoisi Lugo and Elizabeth Caraballo, participated in the workshop Principal tributes applicable to entrepreneurs, offered by KPMG of Valencia. The entrepreneurs were attentive and participative throughout the day, absorbing as much information and tips for strengthening and legalizing their ventures, offered by facilitators Ivonne Díaz and Klarismar Pérez.
– The graduate of the Guatire short course, from the Venezuela Tierra de Cacao project, Marleibys Rivas, completed internships at the Mantuano Chocolate laboratory, from March 9 to 13. In them she learned the techniques to make infused  tablets with the master Giovanni Conversi.
– The graduate of the 1st cohort of Emprendedoras del Chocolate (2015), Marisol Sánchez, is offering powered chocolate made with cocoa from the state of Táchira. It was offered for sale at a delicatessen located on the highway via "La Fría".
– The graduate of the 3rd cohort of Emprendedoras del Chocolate de Invecapi (2015), María Pineda (@maguizcakes), has been able to source during the quarantine in partnership with suppliers, and is offering delivery services. Her husband makes home deliveries protected with masks and gloves, following the recommendations of the WHO.
– The graduate of the 8th cohort of Emprendedoras de la Belleza – Belleza por un Futuro, Tiffany Moncada (@tiffacademia), as a contingency response for the quarantine, continues to offer her knowledge to all audiences through "WhatsApp class". The virtual classes in real time are aimed at all audiences and include digital certification. To date, she has carried out workshops on: Beginner eyebrows A, Beginner eyebrows B, Eyebrow ironing and professional eyebrow makeup, and Eyelash curling. 
– The graduate of the 8th cohort of Emprendedoras de la Belleza – Belleza por un Futuro, Maussa Ivimas (@maussa_ivimas), is making beauty tutorials, supported by the social network YouTube. Her goal is to create an Instagram account to publish her progress and work in the area of beauty.